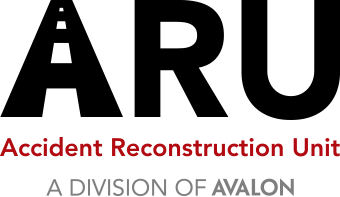 A basic Google search will reveal that consulting experts are everywhere. A dime a dozen, if you will. But how do you know which expert is right for you and if you truly need an expert for your case? The answer seems simple, but will require some time and effort: research. Reviewing resumes and speaking with colleagues are essential steps to finding the right expert.
The consequences of not using an expert with experience can be severe—monetary damage, an unfavorable verdict, and damage to the reputation of your firm, to name a few. Picking the wrong expert can also cost you valuable time, critical evidence, and the ability to represent the interests of your client effectively.
The following are 3 things to look for prior to retaining a consulting expert.
Training/Experience
Although often considered one and the same, training and experience are vastly different. It's important to know if the expert has required training and education relating to your specific incident. It's equally important to find out whether the expert has applied that training during the investigation of similar incidents. Education and training alone do not make someone an expert. An experienced expert takes years of education and training and applies it to real-world incidents.
There are numerous questions to consider during this stage of the vetting process:
Does the expert have the training and education required to handle your specific case?
Has the expert consulted on similar cases in the past?
Is the expert under- or overqualified to handle your specific incident?
Is the expert willing to consider your perspective when offering an opinion?
Will the expert provide the exact work product you need, or will they force a formal report on you?
Is the expert reasonable and flexible?
Availability
You have enough to worry about with the day-to-day details of your case—don't add an unreachable expert to your list. There is nothing more frustrating than not being able to contact an expert you have retained. Being a good expert is far more than just churning out a formal report. A truly valuable expert will be available to you throughout the engagement.
During the early stages, an expert can assist with the discovery and information gathering process. Prior to Examination Before Trial (EBT) testimony, an expert can assist with developing lines of questioning. During the trial phase, your expert can assist with the preparation of direct testimony and cross-examination for the opposing expert.
Ability to Testify
Okay, you've retained a consulting expert and have a well-written report in hand. Now it's time for trial and you need to call them as an expert witness. What happens next could make or break your case. A critical, yet often overlooked, topic is the ability to testify. A client once told me, "There are lots of intelligent people out there, but not many of them can relate to the average juror." If your expert can't explain the process in simple terms, then they likely don't understand it well enough themself.
Consider the following questions to make sure your expert is able to testify:
Has the individual been recognized as an expert in his/her field?
Has the expert ever provided testimony regarding a similar incident?
Has the expert ever been excluded from providing testimony regarding similar incidents?
Can the expert use common sense analogies to assist the jury with understanding a complex event?
The bottom line when considering an expert is to do your homework. Generally speaking, the earlier in the process you engage an expert, the stronger your case will be. If you have any doubts, pick up the phone—a true consultant will discuss your case, offer expert advice, and provide valuable guidance, before charging you anything.
Learn more about Avalon's Accident Reconstruction Unit, visit: