It's pretty safe to say that 2016 was a rough-and-tumble year for a number of industries, and the number, size, and scope of cyber breaches was off the charts. These include two huge data attacks against Yahoo! users, as well as smaller breaches of sensitive data from the FBI and the IRS, among many others. Even the United States Presidential Election is rumored to have been tampered with by cyber hackers.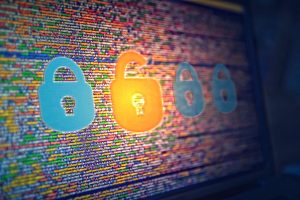 So what does this mean for business owners, medical clinics, and law firms that need to protect both their own private data and the data of their customers, patients, and clients? It means that 2017 needs to be the year of network security. Let's take a look at the best ways to make that happen.
1) Hire a Cybersecurity Expert and Get an Audit
Your network infrastructure is something unique. Factors such as your geographical location, contracted Internet Service Provider, or chosen email platform all work together to create a specific environment. That environment could be a monolith of privacy or it could be riddled with security holes waiting to be exploited by the next black hat hacker who happens to come along—you may never know if you don't procure the services of a network security professional you can trust. (i.e. SOC II, SIG AUP, ISO 27001, HIPAA etc. audit or certification.)
2) Develop a Robust Information Security Program
The cyber threat is real and it's time to get serious about protecting your corporate data from a breach event that could put you out of business. The first step is developing an Information Security Program that includes Security Policies, System and Data Identification, Incident Response Planning, Configuration Management, Training and Awareness, Disaster Recovery, and many other critical elements. Ideally, the program should strive to meet one of the recognized standards such as the National Institute of Standards and Technology (NIST); SysAdmin, Audit, Network, Security (SANS); or Center for Internet Security, especially if your company operates in a regulated industry or is a vendor to a company in a regulated industry.
3) Invest in a Managed Security Service Provider
In today's world, it's not a matter of if a cyber attack will happen, but when. And, unfortunately, most data breaches go unnoticed for several months allowing the attacker plenty of time to get all the sensitive data out of your systems. The average number of days from the time the hacker gets in until the time someone discovers them is 191 days. Subscribing to a Managed Security Service Provider who will monitor your systems for malicious behavior will dramatically reduce the detection and response time, and greatly reduce and mitigate your losses.
For more information on ways to keep your network safe, check out our whitepaper 11 Critical Questions to Ask Your IT Provider.
---
Ready to get a jump on network security in 2017? Sign up for a free security assessment or just give us a call and we'll let you in on all the juicy details.