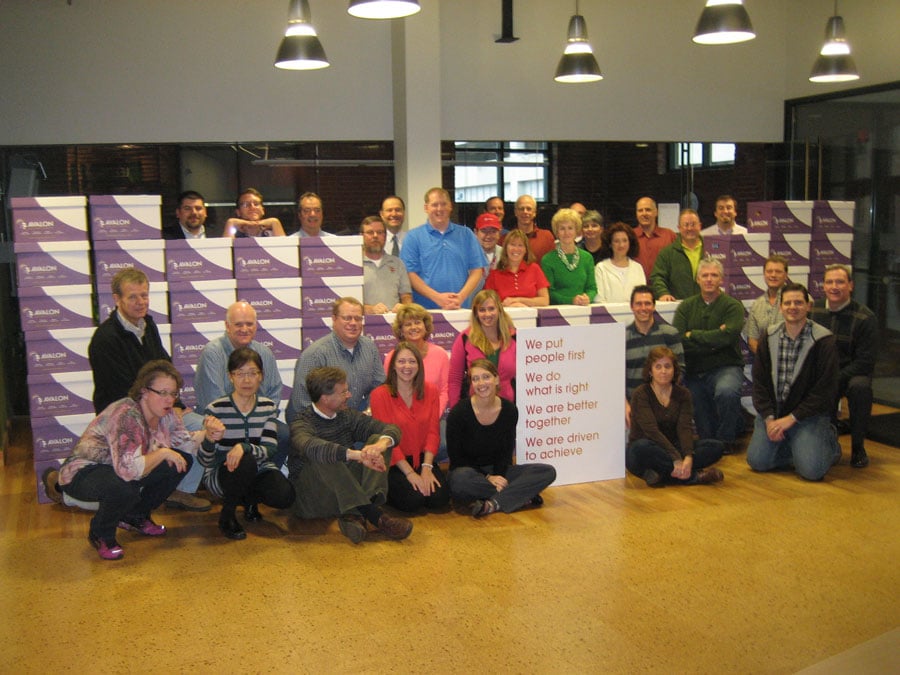 It's that time of year when everyone is in the giving spirit. During the holiday seasons, we all recognize that some are less fortunate than others and may not be able to prepare a traditional Thanksgiving feast or pack presents under the tree. In an effort to help the less fortunate, Avalon was able to help a long time client, Stantec, in their Thanksgiving Box Donation Drive.
Avalon was happy to donate 80 of our Avalon branded boxes to Stantec this November. The team at the Stantec in Rochester, New York was able to pack the boxes full of food to prepare for a Thanksgiving dinner. The boxes included two potato mixes, two stuffing mixes, two cans of gravy, two dessert mixes, two bread or roll mixes, two cans fruit, two cans veggies, two jars of applesauce, juice boxes and a $25 gift card.
These baskets will be delivered to families through the following organizations: YWCA, Baden Street Settlement, Mercy Residential, Wilson Park Commencement, Catholic Charities, Alternatives for Battered Women, The Open Door Mission, Sojourner House, Veterans Outreach Center and the Community Place of Greater Rochester.
Stantec was started in 1954 as a one person firm and today it now unites more than 13,000 specialists working in over 200 locations across North America and internationally. Stantec provides professional consulting in planning, engineering, architecture, interior design, landscape architecture, surveying, environmental sciences, project management, and project economics. With a lasting commitment to the people and places they serve, Stantec has the distinctive ability to connect to projects on a personal level and advance the quality of life in communities across the globe. The team at Stantec told Avalon that with the money they saved by not buying boxes, they were able to donate more. Stantec was able to surpass their goal and provide more than ever this year. We were so happy to help in their mission. Awesome job to the team at Stantec!