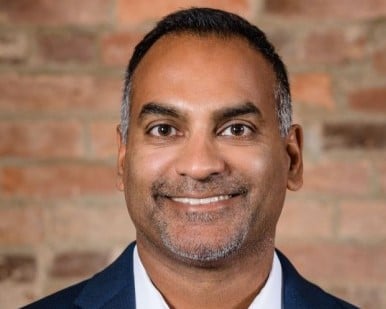 Avalon is pleased to announce that Venkat Rangajaran has joined our team as Vice President of Cyber Sales. Venkat has more than 22 years of experience in the cybersecurity industry, working for startups, midsize companies, and mega caps, with an impressive track record of growing and leading top-performing sales teams and winning major contracts with numerous marquee logo clients.
Most recently, Venkat worked for Pondurance, LLC, where he grew a high-performing, autonomous sales organization, and delivered a 20% year-over-year growth of annual recurring revenue. He also served as a Security Services Advisor at Cisco Systems, in which he secured contracts with leading Fortune 50 companies for their IoT and manufacturing business unit.
"As a certified information systems security professional (CISSP), Venkat is well-versed in working with CISOs and other technology leadership professionals to help diagnose their challenges and develop solutions that best suit their needs," says Kyle Cavalieri, president of Avalon Cyber. "He has been successful in creating strategic roadmaps, new processes, training, and creating a winning culture. For all these reasons and more, I'm thrilled to have Venkat join our team."
Venkat's areas of expertise include cybersecurity sales and support; team growth, engagement, and development; startups and market expansion; cross-functional collaboration; and sales enablement and training.
When asked what he's most excited about working on at Avalon, Venkat says, "I'm looking forward to collaborating with Kyle and the team to grow the organization. I was able to do that in my previous position and I can't wait to start hiring a best in breed team at Avalon and getting our name out nationally."
Outside of work, Venkat enjoys golfing, skiing, exercising, and watching his children's sporting events.