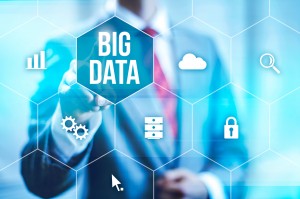 The term "Big Data" has been used quite a bit over the past few years. So what is it exactly? In the simplest of terms, big data equals "lots of stuff". Think about how much "stuff" you have on your work computer. But wait; don't forget your home computer, laptop, or your phone? Do you back-up any of your devices or use cloud service like iCloud or Google Drive? Now, multiply your stuff across a company or organization and the words "big data" now seem too small. How about mega-huge-massive data?
Big data can also equal big IT challenges. Have you ever been asked to find a file from a week ago? How about a month or a year ago? Now think about maintaining, storing or retrieving files and email for a big corporation. It starts to bring a whole new appreciation for the IT staff doesn't it?
Although it may be IT's responsibility to manage data behind the scenes, you may be called upon to do your part especially if you work for a smaller firm. One of the most important aspects when dealing with big data is to have a solid game plan for how to manage it. For example, you or your firm should implement a retention policy for how long your data hangs around. You should also plan on how to back up your data and who is in charge of maintaining your system to make sure that backups are working. The worst feeling in the world is when you realize your backup isn't working! This is normally discovered when something bad has already happened.
Cloud-based storage and applications have gained a lot of momentum over the past two years. Storage prices and access to data has gotten cheaper and faster and can be a strong contender over adding internal systems and staff. Here again, a strategic short term and long term plan can be instrumental in managing your data. One bonus to a cloud based strategy is that most companies can start small and grow into a larger cloud-based environment as time or budget allows.
The legal side of big data can be as challenging as setting up and maintaining systems. Email and loose documents are only one piece in the eDiscovery puzzle. There are system files, text messages, phone data, servers, network and cloud storage as well as what to do with all of the system files to deal with. Fortunately as big data has gotten bigger and more spread out, systems created to deal with all of the information have been able to keep pace.
Having an eDiscovery partner who understands how to organize, manage and process large amounts of data can be mission critical. Avalon's eDiscovery team has years of experience and industry leading tools to help manage big data issues from data collection to review and production.
If you liked this blog you might also be interested in reading: 4 Reasons Your Firm Should Outsource eDiscovery
---
Download our free whitepaper to learn why simpler is better.