We all know that litigation can get ugly… and expensive. There comes a point in some cases – often the ugly ones – where a party may seek the compensation of attorneys' fees from its opponent. General Protecht Group v. Leviton Mfg. Co. was just such a case. After years of litigation surrounding patents, plaintiffs sought well over a million dollars in attorneys' fees, claiming bad faith by defendant.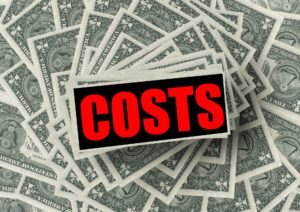 In analyzing the recoverability of costs, the Court discussed the performance of eDiscovery work, and the retention of technology specialists to assist in eDiscovery. In a 72-page Memorandum Opinion, United State District Court Judge James O. Browning analyzes the evolution of non-attorney work that has become recoverable in litigation. See, General Protecht Group, Inc. v. Leviton Manufacturing Co., CIV 10-1020 JB/LFG (June 22, 2012). Can you recover the costs associated with technology specialists? Judge Browning says yes, you definitely can.
In this Memorandum Opinion, Judge Browning analogized technology specialists to paralegals, noting that "while technology specialists' duties are not strictly legal in the traditional sense, the Court believes that these technicians provide meaningful value to law firms and, ultimately, clients during litigation; those contributions should not go overlooked. In time past, young attorneys would select documents that paralegals would incorporate into specially created databases […] and maintain them for the senior lawyers' review. As technology developed, however, paralegals began uploading documents into databases which could then be searched and sorted using queries. Now so much is on ESI; the technology specialist helps produce documents and keep documents produced by other parties. These technology specialists now do some of the specialized work that paralegals used to do." Id. at 59.
He makes some very well-structured points in finding that technologist specialists' costs are, indeed, recoverable. (Check out our whitepaper You Can't Recover What You Can't Bill for help recovering eDiscovery expenses.) The Memorandum Opinion explains that "[t]here is no sound reason to pay paralegals for document work in the 1980s and 1990s, but not technology specialists doing similar work in 2015 just because their job titles are different. The specialist is improving the quality of work product, and as a sensible approach, the case law should not penalize the practice in the legal community that is becoming more technology-based and efficient. Specialists may actually save money. Having a technology specialist for a single case is not unusual, and it can be more efficient sometimes to hire a specialist for a case than use a paralegal. To do otherwise would be to allow the case law to lag behind the introduction of document management products and databases in the twenty-first century. […] Many years ago, few firms had paralegals; now it is the rare firm that does not have one or two. Forty years ago, few firms had specialists to manage documents; now, firms with twenty or more lawyers can justify hiring technology specialists for the job, and smaller firms may hire them on a contract basis. Today, when a client hires a law firm, it is hiring its paralegals as well as its technology specialists. When marketing their work, firms often quote their paralegal rates with their attorney rates. Document management is in great part what law firms do today, and clients expect to pay for that work. It is only fair for courts to follow the legal profession's development of new means of providing high-quality representation and recognize technology specialists' contributions as being legal in nature. The Court would therefore include technology specialist fees in its calculation of attorneys' fees, subject to the same restrictions placed on other attorneys' fees, i.e., that the technology specialists work pertained to the lawsuit at hand, and the hours were reasonable." Id. at 60-61. [Emphasis added.]
As an option to billing technology specialists in the same fashion as you would a paralegal, what many firms do to recover these costs is to bill technology specialists as experts, hiring external specialists (with their client's approval) to help manage appropriate cases. Document production is bigger than ever – you, and your client, will likely both agree that having a professional on hand to manage these documents (whether they are physical or electronic) is the best, and most cost-effective, strategy.
---
Download our free whitepaper to explore cost recovery opportunities through managed services.