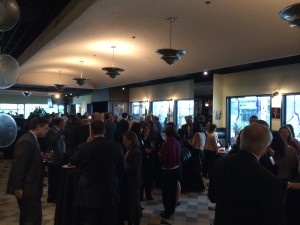 We all know too well that once the weather breaks, it is time to celebrate. For many, it is the rejoicing of graduation, the reveling of the summer holidays, or purely the celebration of warm weather and cookouts. For the Cleveland Metropolitan Bar Association (CMBA) it is time to celebrate the legal community and welcome the newest attorneys sworn in this May, bringing together the exceptional individuals that make Northeast Ohio a center of professional legal excellence.
On Thursday, May 22nd the CMBA hosted their 5th Annual Greet the Judges & GC Reception, exclusive to its membership that is made up of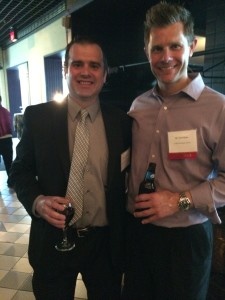 federal, state and local judges, Northeast Ohio's general counsel, corporate and in-house attorneys. CMBA members gathered, along with event sponsors, at Café Sausalito in Cleveland for a casual, relaxed evening of appetizers and drinks.
Kevin O'Donnell, Avalon Cleveland's Managing Partner, and Scott Huter, Director, eDiscovery Services - Midwest Region, were fortunate enough to attend the celebration. "This was a great opportunity to spend time with clients and community leaders," says Huter. "I am already looking forward to next year's event." Avalon was more than happy to be a sponsor of the CMBA, donating signage for the event.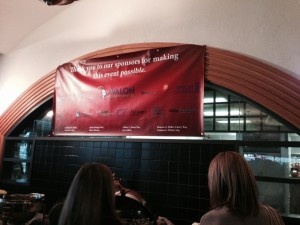 The CMBA is a nonprofit organization made up of nearly 6,000 members with its reach being primarily in Cleveland and Cuyahoga County, making it the largest legal community in Ohio. The CMBA is the center for legal professionalism in these regions and its purpose is to promote the rule of law, sustain and improve the quality of and public test in the administration of justice and the legal profession, and enhance the Greater Cleveland through member, civic, and community service and leadership.