Accurately estimating project costs is critical to the success of any organization contemplating future construction projects. Cost estimators have a lot riding on their shoulders. Owners and managers are reliant on these cost projections when determining whether to bid on the project, establish the scope of the project, or proceed with the project at hand. Poorly estimated projects can result in unfavorable outcomes down the road for all parties involved.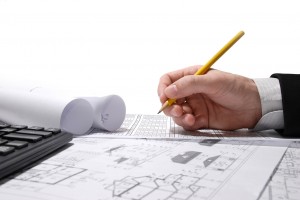 The practice of construction estimating is a highly technical and specialized discipline. Estimators are often the ones most familiar with all the project details. It is important to have an experienced estimator right from the start of the project, whether the estimator is hired through an outside company or already part of your design firm or construction company.
Like in every other industry, the growth of technology has made our lives, and careers, a bit easier by introducing various platforms and software programs that make certain tasks more accurate and efficient. (Like our Planroom, an online bid management system.) The same holds true for construction estimating. While it is still important to have the right person for the job, there are several cost estimating software programs out there that will assist estimators in becoming more precise and more efficient than before.
Missing even the smallest details can cause the loss of a bid or underestimated costs, which could result in big problems later on. Below is a list of cost estimating software that are available and used in the construction industry today (and the list is by no means all inclusive). If your cost estimator is not using estimating software, you are going to want to check these out!
Also be sure to check out Software Advice and TopTenREVIEWS for comparisons, reviews, common software features, and market trends for construction estimating software.
---
If you liked this blog you might also be interested in reading: Don't Give Away the House