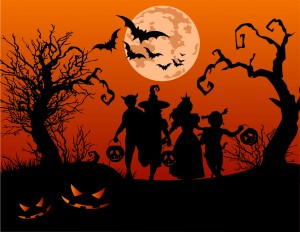 It is that time of the year again! Cleveland's legal community is pairing their running shoes with their favorite costumes to participate in the annual Halloween Run for Justice hosted by the Cleveland Metropolitan Bar Association (CMBA). For the past twelve years the CMBA has created a day of Halloween activities and exercise to benefit the pro bono and public service programs supported by the Cleveland Metropolitan Bar Foundation (CMBF), the charitable arm and partner of the CMBA.
The CMBF funds the justice for all pro bono and public service programs with the proceeds from event registration and sponsorships. The most renowned program of the CMBA that benefits from these events is the award winning 3Rs program – Rights-Responsibilities-Realities. Bringing more than 500 volunteers from the Cleveland legal community, the 3R's program sends the volunteers into 10th grade social studies classes to educate students on the U.S. Constitution and provide practical career counseling at a personal level.
The 12th Annual Halloween Run for Justice features a 1 mile, 5 mile, and 5K, run as well as a 5K walk. In addition, the morning of the event is filled with music and family activities such as pumpkin decorating, face painting and balloon creations. Avalon Document Services is proud to be a supporter and sponsor of the CMBA's Halloween Run for Justice. "We as a company were more than happy to donate the printing of their event flyers and signage. It is always a pleasure working with the CMBA, especially in support of such a great cause," said Ashley Hazlett, Marketing Manager for Avalon.
For more information on the Cleveland Metropolitan Bar Association please visit http://www.clemetrobar.org/