Loyal clients. A customer-driven business model. Kick-ass team members. All contributors to Avalon hanging around for so long.
This past May, we celebrated 15 years in the business. Don't worry – you didn't miss out; we didn't have a party. We would have, but when you're in the 24-hour business, it's tough to shut down.
But if we did have a big celebratory bash, we would have toasted to our growth—beginning in 2000 with our establishment in Syracuse, New York, then moving into Utica, Rochester, and Buffalo, and most recently Cleveland, Ohio.
We would have toasted to our expansion—starting as just a legal copy company and becoming an all encompassing document services company.
We would have toasted to our future—growing individual careers and working as a team to become an even stronger presence in the document services industry.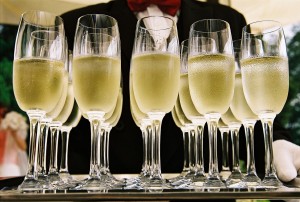 We would have toasted to champagne. Because it's delicious.
And we definitely would have invited you.
In 15 years, Avalon has grown from just a few jack-of-all-trades team members at one location to more than 100 document specialists, customer services representatives, and account managers at five locations. It's obvious that we're pretty great. But we're so modest, we waited 3 months to tell you about it.