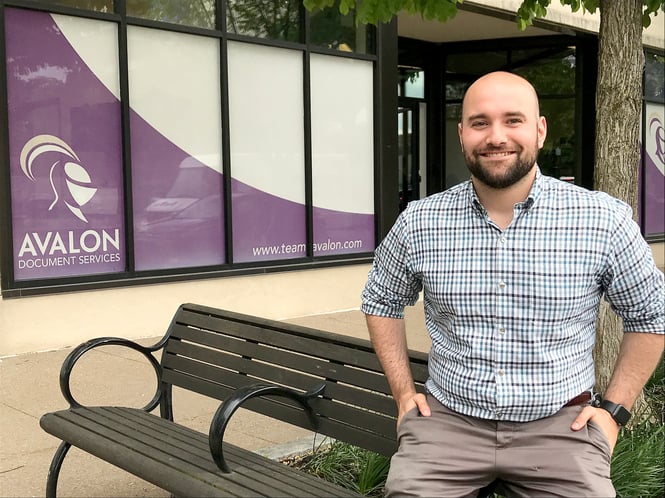 Ryan Galvin was recently promoted to Account Manager Associate (AMA) where he'll be supporting Avalon's BDS/AEC clients. In this new role, Ryan will be developing, building, and strengthening long-term relationships with clients. He will service clients who are looking to partner with Avalon and assist Team Buffalo with project management, detailed quote creation and delivering on client commitments.
Ryan started his career with Team Avalon as a Client Service Representative in October 2016. His chief responsibility was to pick up and deliver projects to clients, build strong relationships, and assist with invoicing jobs in real time. He also helped answer client questions and managed the flow of client emails.
Ryan's ability to own his role, be professional, and consistently exceed expectations, not only through interactions with clients, but also the solutions he brings to the table, led him on the path to promotion. Ryan has received multiple recognition awards for his work ethic and positive attitude. We are excited to have Ryan step up as an AMA and we're confident he is capable and ready to do an extraordinary job!