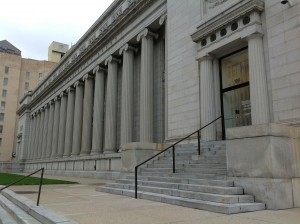 Let's face it: learning Court rules can be pretty boring. Lucky for you, we already know them. We have our own nerdy in-house staff who have made it their mission to memorize deadlines, necessary contents, and printing details for the Appellate Division.
If you're new to the process of perfecting appeals, we can talk you through the initial steps, or even send one of our specialists to you to help inventory and organize your documents. Either way, we can take it from there.
We'll draft Tables of Contents and Tables of Authorities, prepare stipulations and CPLR 5531 statements, and retrieve any missing documents from the clerk's office to save you a trip.
Because Avalon is a comprehensive document services company, we have all the resources on site to scan your original documents, digitally add page numbers and headers, enhance image quality, and print and bind your Record on Appeal.
We'll even file the documents with the appropriate Court and serve the appropriate parties. But you're on your own to write your Brief. Nice try.
If you liked this blog you might also be interested in reading: Avalon Representatives Become Certified eDiscovery Specialists
---
Download our free case study to find out how Avalon's document imaging services can be a lifesaver.