Written By: Mike McCartney, President of DIGITS, LLC - A Division of Avalon
---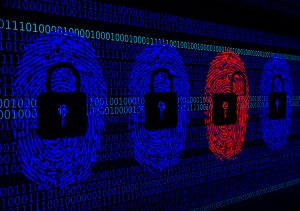 Typically, we consider ourselves pretty serious nerds when it comes to computers. But, we have to admit, cyber attackers are a challenge even for us. They hack into other people's secure information, and they're good at it. So it's important to protect yourself and your company from these cyber hackers.
Many large, internationally known corporations—Target, eBay, Stubhub, and many others—have become victim to such cyber attacks. But small, unknown companies are suffering as well. No one is immune to this alarmingly increasing trend.
The Verizon Data Breach Investigative Report, an annual publication that aggregates data security incidents and breaches from 50 organizations across 95 countries, shows that every industry is affected. It also shows that, while financial gain is still the highest motivator for most attacks, espionage is climbing the charts. As if plain old identity theft wasn't a good enough reason to be concerned, now we have to worry about spies.
To help prevent cyber attacks, the American Bar Association (ABA) encourages all private and public sector organizations to develop, implement, and maintain an appropriate cyber security program that complies with applicable ethical and legal obligations. The data breach crisis affects law firms, private industry, and our critical infrastructure (e.g., Commercial Facilities, Emergency Services, Food and Agriculture, Government Facilities, Healthcare and Public Health, Information Technology); therefore, the ABA encourages all organizations to conduct regular risk-based assessments and develop and test an Incident Response Plan for possible cyber attacks. The plan should include disclosure of data breaches, notification of affected individuals, and recovery and restoration of disrupted operations. And maybe a middle finger in case any hackers are reading it.
Visit the following websites for more cyber security information and ways to beat the cyber-attacking nerds:
If you liked this blog you might also be interested in reading: Law Firms & CPA Firms are Targets of Organized Hackers
---
Read the free case study to see how Avalon helped one client recover from a major website security breach.