If eDiscovery has been a four-letter word around your firm in the past, you're not alone. But hey, chin up partner, there's good news: the future of eDiscovery is looking bright.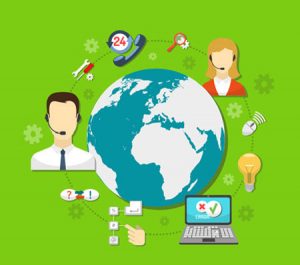 The traditional model of staffing an in-house eDiscovery team has proven to be inefficient and extremely costly, so nowadays, more firms are taking a different approach to eDiscovery — Managed Services.
The Managed Services model allows firms to outsource the technical aspects of data collection to companies that specialize in the best eDiscovery software. This customized, solution of ESI collection improves the accuracy of query results, quicker turn around time, and easier cost recovery. The best part though, is that by outsourcing these services to expertly trained teams using top-of-the-line software, you can rest assured that you are meeting all of the current ethical guidelines and policies securely and hell you can even do it at a predictable manageable monthly costs.
The Managed Services model offers your firm a custom eDiscovery solution that guarantees you:
Responsive, reliable, friendly 24/7 technical support
Scalable resources to accommodate fluctuating work-loads
Manageable fees so you can collect on billable eDiscovery work
Higher profit per partner bottom lines
With your well-oiled eDiscovery machine in place, you can use that extra time to get out there and work on your golf game. Unfortunately, your friends here at Avalon can't help you with that!