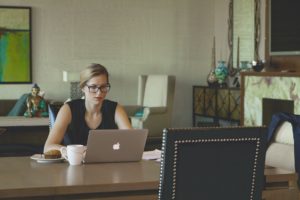 An employer doesn't provide his employees with email accounts, so they use their own personal accounts for business purposes. So, when employer becomes involved in a business-related lawsuit, can the opposing party obtain pertinent information from those personal employee email accounts?
You're probably thinking yes, of course, since the emails have to do with the business, right? Not so fast, says the United States District Court, Northern District of California in Matthew Enterprise, Inc. v. Chrysler Group, LLC, No. 13-cv-04236-BLF, 2015 WL 8482256 (N.D. Cal Dec. 10, 2015).
"Employer" in the above fact pattern is the plaintiff in Matthew Enterprise, Inc., which, generally speaking, operates as a car dealership buying and reselling cars from Chrysler. The gist of the lawsuit is that defendant (Chrysler) made incentives available to competing car dealerships that it did not make available to plaintiff's dealership which, in turn, resulted in competitors – and ultimately customers – paying lower prices for vehicles.
During discovery, Chrysler made a motion to compel various responses to its demands, including production of relevant business emails from the plaintiff's employees' personal email accounts. In opposition to defendant's motion, plaintiff argued that it was not obligated to produce those emails as it did not have "possession, custody, or control" of those email accounts, rendering them outside of the scope of party discovery.
The Court, therefore, undertook an analysis of what it means for a party to have control over this type of data. "'Control is defined as the legal right to obtain documents upon demand.'" Matthew Enterprise, Inc. v. Chrysler Group, LLC, No. 13-cv-04236-BLF at p. 7. Notably, "control" does not focus on the party's ability to obtain the documents. Citing a number of other decisions, the Court went on to note that "[d]ocuments are not discoverable under Rule 34 if the entity that holds them (here, the employees) "could legally – and without breaching any contract – continue to refuse to turn over such documents." Id.
Although Chrysler argued that plaintiff had instructed its employees through its handbook to "keep 'internal information'," the Court noted that plaintiff did not have a legal right to reclaim any of this information if it was in its employees' personal accounts.
Take note, employers and lawyers alike. Under this line of decisions, without "control" of emails contained in personal accounts – business-related or not – the employer cannot be obligated to produce those emails in a lawsuit.
If you liked this blog you might also be interested in reading: What Big ESI You Have!
---
Learn how Avalon used computer forensics to catch the bad guy.