Holding someone or something for ransom is an age-old, effective technique that has found a new home: the internet. This venue offers a level of anonymity and scale that is sometimes difficult to comprehend.
An estimated 40,000 people attended this year's RSA Security Conference, February 13 through 17, in San Francisco, California. Security professionals from across the globe gathered to discuss the latest and largest cyber threats and ways to keep consumers and businesses safe. The RSA Conference identified Ransomware as one of the biggest and fastest‑growing threats. Numerous sessions were dedicated to helping security pros understand the threat from Ransomware and, most importantly, what can be done to combat it.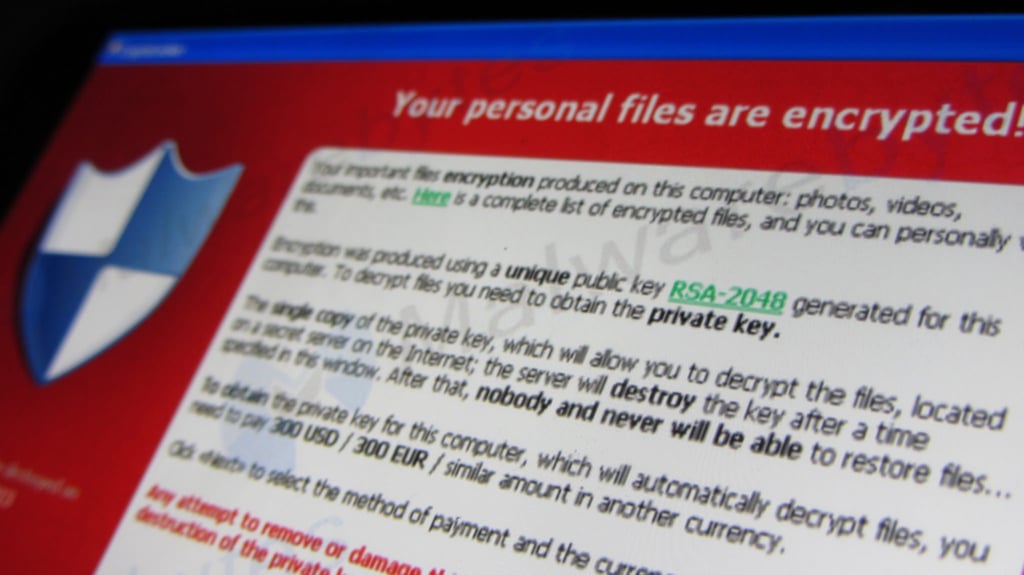 Photo Credit: Christiaan Colen / Flickr.com
Cyber criminals are using the internet to commit fraud and prey on modern-day communication methods such as email. According to FBI estimates, in 2016, infections from just one Ransomware variant impacted nearly 100,000 computers a day and resulted in tens of millions of dollars in victim losses. The FBI estimates that victim losses from Ransomware attacks reached $1 billion worldwide in 2016 (www.ic3.gov).
Ransomware is sophisticated computer software that is downloaded by an unsuspecting victim usually via an infected email attachment like a Microsoft Word document or an Adobe PDF file.
Once the victim's computer is infected, the Ransomware will scan the system for valuable file types such as spreadsheets, documents, and pictures. It will then encrypt the files rendering them useless to the victim. The cyber criminal will then demand a "ransom," which is typically payment in the form of BitCoins (i.e., electronic payment system or currency of the internet); once paid, the victim will receive the "key" to unencrypt their files. If a victim pays the ransom, there is no guarantee the cyber criminal will provide the keys necessary to unencrypt their files. The FBI does not recommend paying ransom, but recognizes that, in some instances, it may be deemed necessary by a victim or business.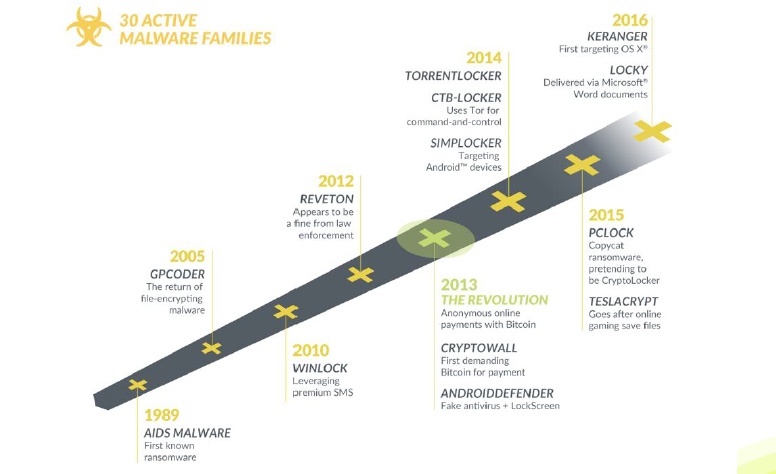 Ransomware has been a threat since the late 1980s, but has only recently become a weapon of choice for cyber criminals. Due to the explosive growth in personal computing and businesses relying on digital data, Ransomware is perfectly positioned to maximize criminal profit and wreak havoc on victims worldwide.
Ransomware is effective because it preys on a victim's emotions and can have a substantially negative impact on a business's ability to maintain operations. Individual victims may have all their precious family photos encrypted by Ransomware, while a business may be denied access to critical financial documents. Regardless of what files Ransomware may target, there are ways to protect yourself and your business:
Maintain, secure, and perform regular backups of all critical data whether personal or business related and verify the integrity of all backups.
Increase awareness among staff and family members about the threat from Ransomware and what can be done to defend against the threat.
Practice good computer hygiene and ensure your computer's operating system and applications have the latest security patches and fixes applied on a regular basis.
Only download software from trusted sites and be wary of free software as it can be infected with Ransomware.
Ensure your anti-virus or anti-malware software is regularly updated and periodic computer scans are performed.
Limit administrative privileges on your computer and be suspicious of any website links in email.
Unfortunately, the threat and staying power of Ransomware could very well land it as the leading topic of next year's RSA Security Conference. But don't wait until then for updates—contact DIGITS if you've been the victim of a Ransomware attack. DIGITS LLC has a long history of effectively dealing with Ransomware attacks and helping customers recover from this style of cyber crime.
---
Today, employees still remain the biggest threat to your corporate data. Get our free whitepaper:
---