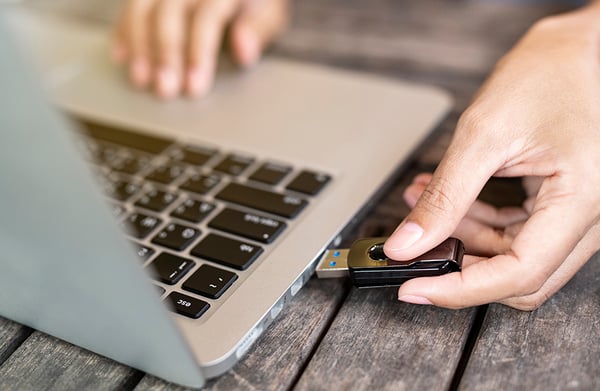 Legal professionals are working harder than ever in our new "business as unusual" environment during the COVID-19 pandemic. There's more stress, heightened inconvenience, and fewer funds to do more jobs.
Avalon Legal wants to assist you as much as possible during this difficult time. One of the ways we can help is via our remote collection services. Our litigation support team has helped clients identify and collect relevant data in a defensible manner since 2006, and we have the capacity to collect data onsite – as well as remotely – from mobile devices, laptops, large servers, web mail acquisitions, and more.
In fact, remote collection offers quite a few benefits over on-premise collection:
It's quicker

– Remote collection means no need for our team to travel to your location, so commute time is eliminated, and we can get right to work, right when you need us. We can also process several collections at once to save even more time.
It's easier

– We make remote collection as effortless as possible for custodians by mailing user-friendly kits directly to their homes or offices. (See below to read our five-step process.)
It's more affordable

– Since remote collection eliminates travel, you don't just save time, you save money too! Another financial consideration is that remote collection allows custodians to keep their devices, so there's no downtime.
NOTE: If you're concerned about chain of custody or otherwise protecting the integrity of evidence, an onsite collection may still be your preference. If so, Avalon Legal can work with you to determine protocol.
Here's how the Avalon Legal remote collection process works:
We ship our pre-configured hard drives to the custodian's home or office to attain a complete forensic image of all devices.
Each custodian connects the drive via USB to his/her laptop, computer, or other device.
Our experts obtain permission from the custodian and then connect to their devices remotely.
Once we complete the collection, each custodian ships the drive back in a pre-paid shipping container.
Avalon Legal securely stores the ESI and prepares it for import or analysis.
While our forensics team uses best-of-breed technology, i.e. Relativity, to collect, filter, process, and host data for review, what gives Avalon Legal a true competitive edge is our people. Our experts have decades of experience and do whatever it takes to ensure that all of our services are performed cost effectively and accurately, so you can focus on other challenges, whether that's developing case strategies or, right now, making sure your family stays safe and healthy.
Contact Avalon Legal today to take advantage of our remote collection services, available anywhere in the world – even your own home office. We look forward to assisting you.