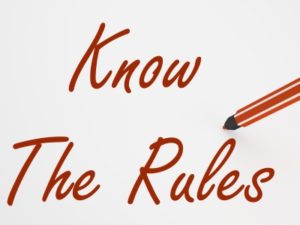 We've been telling you this for years. And now the new rules just make it even more clear. (See our blog on the Changes to the Federal Rules of Civil Procedure.) Enter the case of Gilead Sciences, Inc. v. Merck & Co., Inc., No. 5:13-cv-04057-BLF, 2016 WL 146574 (N.D. Cal. Jan. 13, 2016).
At the time of the Court's ruling in Gilead Sciences, Inc., new Federal Rule 26(b)(1) had been in effect for less than six weeks. But the idea behind the rule dates back much much farther.
Here is some background on this case: this is a patent infringement matter where the key question surrounds what plaintiff created and when plaintiff knew it. This motion surrounds a photograph of various tubes of compounds that was produced in a related litigation. Defendant moved to compel production of information about the contents of these tubes. In denying the defendant's motion, the Court noted that the defendant already had been provided information confirming the contents of the tubes, including a lab notebook and a letter from the source of the photo. Despite defendant's claim that it "should not have to take [plaintiff's] word as to what exactly [was] in those tubes", the Court noted that the defendant had not offered any real evidence that contradicted the representations that had been made by plaintiff about the contents.
In making its determination, the Court stated "[i]n the absence of any reason to doubt the proof [plaintiff] has tendered about the identity of the disputed compounds, and given the cost and potential delay introduced by the requested production, [defendant's] request is precisely the kind of disproportionate discovery that Rule 26—old or new—was intended to preclude."
---
Download our free whitepaper to learn why simpler is better.