During the course of your day, whether you are walking down the sidewalk, driving down the road, shopping at the mall, or dining out at a restaurant, you are guaranteed to see a wide variety of signage. Ever stop and wonder how that piece of signage was made or what it is printed on?
If you have, then we are here to help! In the world of signage, there is a large selection of materials that you can choose from to advertise your business, products and services. Below we explain the common type of materials you will see, what they are used for, and what you should know about each.
Don't forget that Avalon can help with any of your signage printing needs!
---
COROPLAST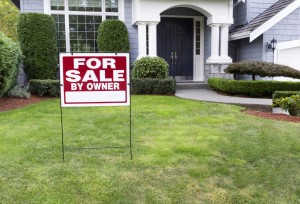 Commonly Used For:
Election Signs
Lawn Promotional Signs
For Sale/Lease Signs
Directional Signs
Golf Tee Signs
What to Know:
Weather Proof/Waterproof
Short Term Outdoor Use (outside during parts of the year, not all year round)
Recyclable/ Environment Friendly
Stiff & Resilient
Offered in Variety of Color Options
Ability to Stake into the Ground
Lightweight
Double Sided Print Capability
Definition:
Coroplast is a high-quality polypropylene twin-wall sheet. Coroplast is a brand name of corrugated plastic and a registered trademark of Coroplast, Inc. The typical thickness of coroplast is 4mm, or just less than ¼" thick.
---
FOAMCORE
Commonly Used For:
Large Photo Mounts
Photo/Bulletin Boards
Event Sponsorship Boards
Framing Artwork
What to Know:
Indoor Applications Only
Lightweight
One Time/Short Time Use
Easy to Cut
Breakdowns after Extended Period of Time
Ability to be Scored & Partially Folded
Offered in White or Black
Double Sided Print Capability
Definition:
Foam core is made of a type of Styrofoam covered on both sides with paper or plastic so that the foam is the core of the sandwich. Foamcore is 1/8 or 3/16 of an inch (0.3 or 0.5 centimeters) thick.
---
SINTRA
Commonly Used For:
Construction Site Signs
Large Wall Menus
Point of Purchase Displays
Directional Signs
Promotional Signs
Building/Parking Signs
What to Know:
Water/Weatherproof
Excellent for Outdoor Applications
Long Term/Everyday Outdoor Use
Indoor Applications
Superior Dent and Scratch Resistance
Double Sided Print Capability
Lightweight
Smooth Surface
Ability to be Drilled Through
Offered in Variety of Color Options
Definition:
Sintra is the brand name for Alusuise Composites' rigid PVC (poly vinyl chloride) foam board, a moderately expanded, closed-cell PVC sheet. Sintra is commonly sold and used in 3mm or 6mm thickness.
---
VINYL BANNERS
Commonly Used For:
Signage at Events
Promotions
Grand Opening Announcements
Light Pole/Street Displays
Point of Purchase Displays
Special Occasions (Birthdays, Anniversaries)
What to Know:
Indoor/Outdoor Applications
Double Sided Print Capability
Easily Stored & Transported
Grommets & Pole Pockets for Hanging
Long Lasting & Durable
Lightweight
Low Cost
Definition:
Vinyl banner material is usually made by a polyvinyl chloride or commonly known as PVC. Banners can be printed in any size. Standard vinyl banners typically weigh from 9 ounces to 22 ounces per square yard.
If you liked this blog you might also be interested in reading: Understanding File Resolution and Its Importance in Print
---
Learn how Avalon's secure print and mail services allow you to focus on the bigger picture.