Every once in a while, we like to show off one of our hardworking, detail-oriented problem solvers. Take a moment to see who's in the spotlight today!
Name: Bana Cina
1st Day at Avalon: 04/20/2009
Current Position: Staff Accountant
Tell us "your story." How did you end up at Avalon?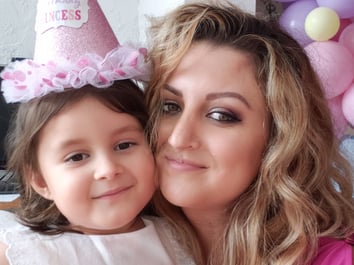 I came with the "CDOX package," LOL. I worked for CDOX when Avalon acquired us back in 2017. I was their office manager at the time, then moved to the workflow coordinator position with Avalon, and then about six months in, moved to accounting, as it was a much better fit for me.
What's your favorite thing about Avalon?
I like the people I work with and the relationships I've built and developed with them throughout the years. The fact that I work remotely and independently is also a big plus.
What's your favorite thing about your position at Avalon?
The flexibility in my schedule, the ability to work from home, the fact that it is not a very stressful position.
What is your proudest moment at Avalon?
I would have to say finalizing the Versapay implementation. The moment we figured out what the issues were that were delaying the process, and how to fix them, felt like a big win.
What does a typical workday look like for you?
First things first…coffee, LOL. My mornings start with the daily electronic bank deposits, checking/answering emails and calls from clients, as well as team members. The rest depends on where we are in the month, as I have a set schedule that I follow as far as what I need to do throughout the month. So, first couple of weeks of the month are all about month-end closing duties, like billing edits/fixes, sending out statements, finalizing expense reports for team members, reconciling the corporate credit cards, etc. Weeks 3 and 4 are typically dedicated to preparing and filing sales taxes for the locations we do business in, sending out past due reminders to clients, meetings with different team members, like the monthly AR calls with the MPs.
What's your favorite workplace memory?
I really enjoyed the group lunches or happy hours we would have in Cleveland with everyone; those were always fun memories.
What are you listening to right now (music/podcast/audio book)?
I usually listen to relaxing, lo-fi music while I work, but I also enjoy different Spotify playlists like new pop releases and Today's Top Hits.
What's a must-read blog or book that you've read recently and why?
Haven't really read much lately, so I couldn't say.
What's your favorite motivational quote?
"It is often the small steps, not the giant leaps, that bring about the most lasting change."
– Queen Elizabeth II
"Be so busy improving yourself that you have no time to criticize others."
If you could go anywhere on vacation, where would it be and why?
Somewhere tropical. I'm a big fan of the beach, so maybe the Maldives, Indonesia, or the Philippines.
If you were stuck on an island and could only bring three things, what would they be?
That's a tough one… If we're talking survival and not counting clothing/shoes, I would say something that can be used as a tool and/or weapon for protection and food like a hunting knife/machete/small axe; a big tarp for shelter/bedding and staying dry when it rains; and something to start a fire with, like a waterproof fire starter.
What do you do for fun?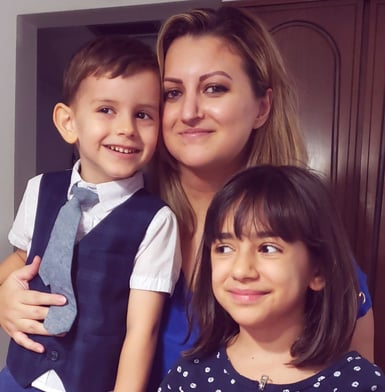 I go to the beach quite a bit. I moved from Cleveland to the Tampa Bay area in Florida in June 2020, so the beach is basically my backyard now. It's a five-minute drive and has been my escape since. It's beautiful. I love the water and the sun, so it's been a great change from Cleveland. I love swimming, exploring the areas around me, the restaurants, the fresh markets, the botanical gardens. I go kayaking when I can. I love gardening but haven't had the chance to do that here since I live in a condo, but I do have a few plants for some greenery. I spend time with friends and family. I have little nieces and a nephew that I like to spoil. I also enjoy watching movies or shows on days that I don't want to be outside.