Every once in a while, we like to show off one of our hardworking, detail-oriented problem solvers. Take a moment to see who's in the spotlight today!
Name: Dan Knight
1st Day at Avalon: 02/26/2013
Current Position: Director of Operations, Buffalo
Tell us "your story." How did you end up at Avalon?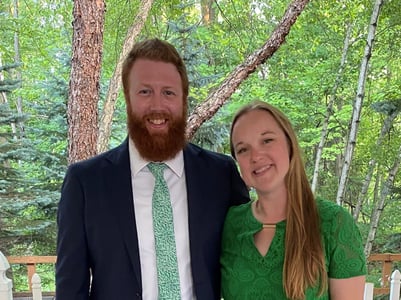 I began working at my family's print shop when I was 16. My dad was looking to retire and ended up selling his equipment to Avalon. During that process, Avalon hired me as a document specialist. I was familiar with operating most of the equipment, so it was a smooth transition. 9.5 years later, I'm still here!
What's your favorite thing about Avalon?
My favorite thing about Avalon is that we truly do work together as a team. I have made many friends over the years working here. Our daily interactions can really make the day go by smoothly.
What's your favorite thing about your position at Avalon?
I enjoy the variety of projects we run in production. Every day is different. I don't think I could be a guy who sits in a cubicle all day. I'm on my feet, problem solving while in constant communication with our team.
What is your proudest moment at Avalon?
There are so many huge projects that we constantly tackle, but I think some of my proudest moments stem from personal encounters. On many occasions, I have had team members who were leaving the company tell me how much they enjoyed working with me and that they wish me the best. When someone can leave here and still say, "that guy was a great boss/coworker," that means a lot.
What does a typical workday look like for you?
I come in every morning and verify the projects ran the previous night during second shift. I update our job board and organize the remaining projects for the day. After this, my days aren't very typical. If we have a heavy workload, I am usually on the production floor running jobs most of the day. I am typically answering questions from our service and production team throughout the day. Before I know it, it's 5pm! My main duties are to manage our production team, validate projects, assist the service team with job instructions, order supplies, try to fix equipment. A little bit of everything!
What's your favorite workplace memory?
There has been so many. Team members planning lunch breaks around watching Deal or No Deal in the breakroom. Wheeling our giant oversize machine down Main Street while moving to a new facility. Trying to chase birds/squirrels out of our Main Street office. There's never a lack of entertainment!
What are you listening to right now (music/podcast/audio book)?
My favorite band is Rancid, and I can always listen to them. Recently, I've been listening to Black Lips, John Prine, and PUP.
What's a must-read blog or book that you've read recently and why?
It's bad, but I'm so busy inside and outside of work that I don't read much at all.
What's your favorite motivational quote?
Be a leader, not a follower. [This quote can be attributed to many people, but Great Grandma Ella Knight said it to Dan!]
If you could go anywhere on vacation, where would it be and why?
I've always wanted to go to London, England. There's so much music history over there, and it would be a lot of fun to have some pints in an English pub.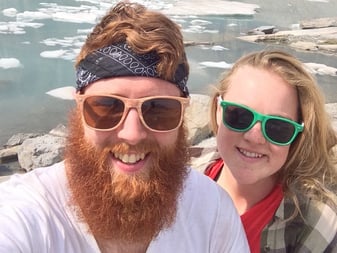 If you were stuck on an island and could only bring three things, what would they be?
Guitar, knife, hammock.
What do you do for fun?
I play guitar in a band and like to disc golf. We (my girlfriend, but by the time this is published, she'll be my wife!) like to go hiking with our dog and kayaking.