Every once in a while, we like to show off one of our hardworking, detail-oriented problem solvers. Take a moment to see who's in the spotlight today!
Name: Heather Buechi
Title: Pre-Press Operator
Start date: 10/6/14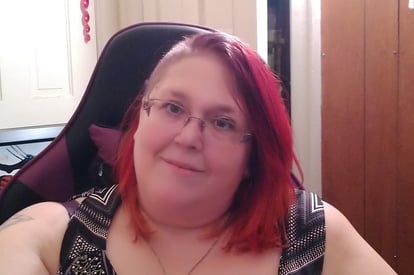 Tell us "your story." How did you end up at Avalon?
I started my story in 2003 at OfficeMax as a print supervisor. Fast forward to 2014, when I get a call from JP, as I was referred to him by one of our Document Specialists. I was hired as the Production Manager of 2nd shift. Avalon kept on growing and starting new departments. When Central Services started, I knew I had to jump at the chance to utilize my knowledge in Graphic Design and printing to help this part of Avalon soar.
What's your favorite thing about Avalon?
Culture. There are so many fun things we do in the office as a team. I love the people I work with every day.
What's your favorite thing about your position at Avalon?
I really feel like I'm part of the team and I make a difference every day. I also love being creative and thinking of new ways to do my job more effectively.
What is your proudest moment at Avalon?
There are a lot of great moments at Avalon. The first one that comes to mind is a large binder order we did in Buffalo. Dan was on vacation that week and I was the one in charge of this project, getting it printed around the clock. It was not an easy job; it was complicated to complete, but the whole office came together to get it finished. It was great to see that every single person had a hand on these binders. It was a great show of teamwork.
What does a typical workday look like for you?
I start my day a 11:00 a.m. I check in with Virginia and see how the day is going and if there's anything I need to jump on. I check into Print Job Manager (PJM) to look at what jobs are coming in. Then work throughout the day setting jobs to print correctly for production. I also set up planrooms as they come in, and filter questions with sales/service.
What's your favorite workplace memory?
When we went to LaserTron for bumper car basketball. It was a small group of us, but it was so much fun. We had so many laughs.
What are you listening to right now (music/podcast/audio book)?
When I listen to music, it's usually Queen and other classic rock. I have also started listening to a podcast called "Girls, Guts, Glory," which is an all-women's Dungeons & Dragons podcast.
What's a must-read blog or book that you've read recently and why?
If you are into fantasy novels, I suggest the Mistborn series by Brandon Sanderson. This would be great for fans of Game of Thrones.
What's your favorite motivational quote?
We've all got both light and dark inside us. What matters is the part we choose to act on…that's who we really are. – Sirius Black (Harry Potter series by J.K. Rowling)
If you could go anywhere on vacation, where would it be and why?
I would love to go to Rome and Florence, Italy. I went when I was 16 years old and loved it, for what I can remember. I want to experience it as an adult. Going to all the museums and seeing all the architecture and artwork from the middle ages.
If you were stuck on an island and could only bring three things, what would they be?
Utility knife, fresh water to drink, and a box of books.
What do you do for fun?
I just got back into drawing and work on large pieces over 48 inches in length using pastels as my medium. I have done Chalkfest Buffalo!, and will start participating in other similar events as soon as we can. I also bowl with my husband in a league and play Dungeon & Dragons with my family on weekends. I even go to Comic-Con in Toronto with my husband. And, yes, I have dressed up, but not in anything really crazy!