Every once in a while, we like to show off one of our hardworking, detail-oriented problem solvers. Take a moment to see who's in the spotlight today!
Name: Jessica Nesbitt
Title: Director of Operations
Start date: 7/15/19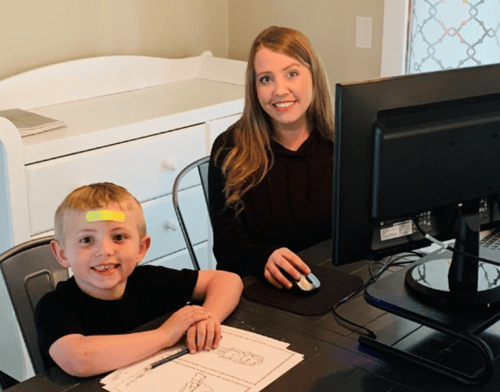 Tell us "your story." How did you end up at Avalon?
I've worked in the litigation support industry for about 15 years. In 2019, the company I was working for closed our office, and we were fortunate to join Avalon and open a location in Grand Rapids a few months later.
What's your favorite thing about Avalon?
My favorite thing about Avalon is the passion for growth that the company has, whether it is providing opportunities from within or expanding business offerings. The team at Avalon can see around the curve, and that insight is inspiring.
What's your favorite thing about your position at Avalon?
Recently, I've been performing a dual position. As the Director of Operations for our office, I enjoy the relationships I have with our customers and I love being hands-on with all our projects. Now that I also work with the LegalTech group, I'm so excited about everything I'm learning, and I'm truly grateful for the opportunity I've been given. Also, my coworkers are amazing!
What is your proudest moment at Avalon?
To date, my proudest moment has been the opportunity to work with the Legal Tech group. I've wanted to learn more about this side of this industry for years. Having this opportunity to expand my skillset is incredibly important to me. It makes me proud to get to work with such a smart, talented group of people.
What does a typical workday look like for you?
Given the current pandemic, a typical workday has changed a lot – for everyone! Under normal circumstances I would go to the office in the morning, review where we are and what needs to be done and get to it! Currently, I'm working from home, trying to homeschool my kids and keep them fed, while learning a completely new job! I also still go into the office to complete projects as needed since we can have one person there at a time. It's a crazy time, but we'll all get through it!
What's your favorite workplace memory?
Kevin, our Managing Partner, loves to scare me. He hides around corners or in the hallway and gets me every time. This has been going on with him for 15 years and it never gets old (to him more than me, haha!)!
What are you listening to right now (music/podcast/audio book)?
Music! I love all sorts of music. I do like podcasts now and then as well.
What's a must-read blog or book that you've read recently and why?
Unfortunately, I haven't had much time to read lately. I'm currently in school completing my degree. So, I work during the day, dinner and family time, put the kids to bed, and then it's a few hours of homework for me.
What's your favorite motivational quote?
"This too, shall pass." This quote is simple, but true.
If you could go anywhere on vacation, where would it be and why?
I have never left the country, so I would love to travel abroad. I think Ireland and Switzerland would be incredible.
If you were stuck on an island and could only bring three things, what would they be?
I feel obligated to say my husband and two kids – that makes three. But….a flint firestarter, chapstick, and a fishing pole.
What do you do for fun?
I absolutely love to fish. I could fish from sunup to sundown. And baking. I've been getting into baking from scratch and making bread.