Every once in a while, we like to show off one of our hardworking, detail-oriented problem solvers. Take a moment to see who's in the spotlight today!
Name: Limaris Feaster
Title: Document Specialist
Start date: 06/17/19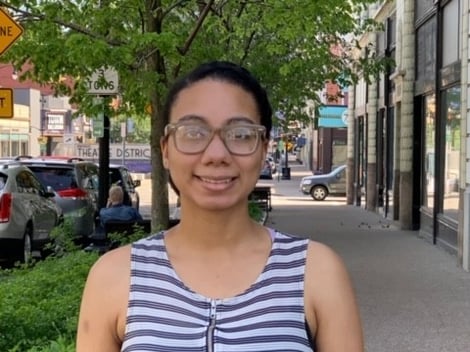 Tell us "your story." How did you end up at Avalon?
Last year, I was a print supervisor at OfficeMax. I knew I wanted to be in a company where I would be able to grow and change positions. After applying for a couple positions through OfficeMax, they told me they really wanted me to stay in the supervisor position. I was looking for a new company where moving to different positions would be suggested and that's when I looked into Avalon. My former supervisor at OfficeMax, Heather (Avalon Buffalo's second-shift production manager) told me great things, so I applied and within a couple weeks I was a new team member at Avalon.
What's your favorite thing about Avalon?
The team members. I enjoy everyone I work with. I've never been with a company where the higher-ups are so nice and inviting. I feel comfortable approaching anyone with any question.
What's your favorite thing about your position at Avalon?
Seeing the final product. The best thing about production is striving to get whatever was created on the screen to a tangible item of quality. My favorite projects to run are Business Document Services (BDS) because they usually require the color machine and specialty papers, such as card stocks, glossy, and silk textured paper. The finishing for these jobs can be cutting, booklet making, scoring and padding.
What is your proudest moment at Avalon?
The proudest moment was when I was working a shift running the shelf (Avalon lingo that refers to the shelves where all jobs are stored) by myself and printing over 15 bid jobs that night. It took a lot of paying attention to the machines and making sure to stay on top of replenishing supplies to keep everything smooth and running. I remember two of those bid jobs having multiple volumes of oversize and spec that went with them in multiple quantities.
What does a typical workday look like for you?
I come in say hi to everyone and immediately look at the shelf to get an idea of how the night is going to look. After that, I touch base with either Dan (Director of Operations, Buffalo) or Heather to see if they have any jobs they want me to run. After that, I just work on all our projects until it's time to go home.
What's your favorite workplace memory?
My favorite memory was when we went to Resurgence for a work party and I had a long conversation with Heather, Sadie, Mac, and Chris Puckett. Mac and Chris shared incredible stories of their experiences from their days in law enforcement.
What are you listening to right now (music/podcast/audio book)?
Lately, I have been into Dua Lipa's new album Future Nostalgia. Her genre is pop/dance music. She brings good vibes.
What's a must-read blog or book that you've read recently and why?
I don't read books, but I read a lot of articles pertaining to current events. I believe staying informed on what's going on in the world is as important as exploring other people's thought processes. Sometimes to learn more about yourself, you have to learn to hear others.
What's your favorite motivational quote?
"If you don't like something, change it. If you can't change it, change your attitude." – Maya Angelou
You always have control over your situation, even when you don't. This quote reminds me I have the power to do something about a situation or, if I can't change it, to have the right mindset about it.
If you could go anywhere on vacation, where would it be and why?
I would love to go to Hawaii. I want to experience a luau so badly. It seems so peaceful to be on an island surrounded by water and beautiful greenery. I love the idea of a tropical setting.
If you were stuck on an island and could only bring three things, what would they be?
My cat, my computer, and my fiancé. I don't have many objects to bring. The computer would help me get us off the island to safety.
What do you do for fun?
Play video games. I am finishing up the "Uncharted" series and looking to start a new adventure game.