Every once in a while, we like to show off one of our hardworking, detail-oriented problem solvers. Take a moment to see who's in the spotlight today!
Name: Lori Ambrosi
Title: Account Executive, Avalon Docs/Plans
Start date: 1/6/14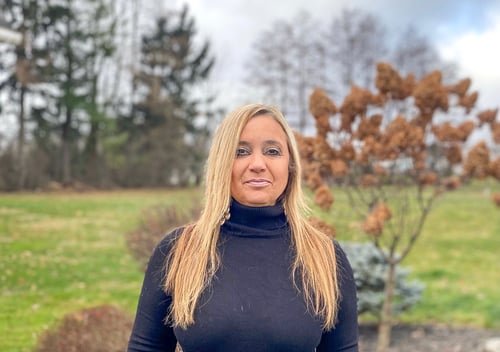 Tell us "your story." How did you end up at Avalon?
I was working for a distributor and always used Avalon as my printer. I loved the customer service I received while using Avalon and wanted to pass that onto my clients. So back in January 2014, I joined the Avalon family!
What's your favorite thing about Avalon?
I love to be able to devote 100% of my attention to each of my clients, so I can meet all their needs and solve all their problems.
What's your favorite thing about your position at Avalon?
I have gained so many great friends through my clients since I've been with Avalon, some of which will last a lifetime, I'm sure!!
What is your proudest moment at Avalon?
On Christmas Eve, I was cooking for a large family gathering and a client needed a project that day. There was only one person in the office, so I left my cooking and picked the project up and delivered it. My client will never forget that and still speaks of it today.
What does a typical workday look like for you?
I start at 7:30 a.m. or so, take care of any quotes or jobs from the previous afternoon, then I'm on the road. I go back to the office for a few hours, then hit the road again to see both my current clients and my new clients.
What's your favorite workplace memory?
I love going to the annual sales meeting and being able to room with another Sales Rep. You talk to them all the time, but you get to know them so much better when spending two days with them!
What are you listening to right now (music/podcast/audio book)?
I always listen to country music. It has so much meaning and definitely relaxes me.
What's a must-read blog or book that you've read recently and why?
I read every cookbook I can get my hands on. For me, relaxation is cooking and baking, and I love learning new techniques.
What's your favorite motivational quote?
"Success is not final; failure is not fatal: It is the courage to continue that counts." -- Winston Churchill
If you could go anywhere on vacation, where would it be and why?
I love Aruba. I cannot get enough of the weather, the friendly people, and the blue water.
If you were stuck on an island and could only bring three things, what would they be?
I would bring my better half, Jon, a portable grill, and drinks!!
What do you do for fun?
I love to bake! Some people say I have a sickness, but it relaxes me. Some people pick up a book or a golf club, I go to my mixer!