Every once in a while, we like to show off one of our hard-working, detail-oriented problem solvers. Take a moment to see who's in the spotlight today!
1st Day at Avalon: 01/02/2018
Current Position: Production Manager
Past Positions: Operations Manager & Sales Agent at Endeavor Entertainment, Director of Student Activities at Cazenovia College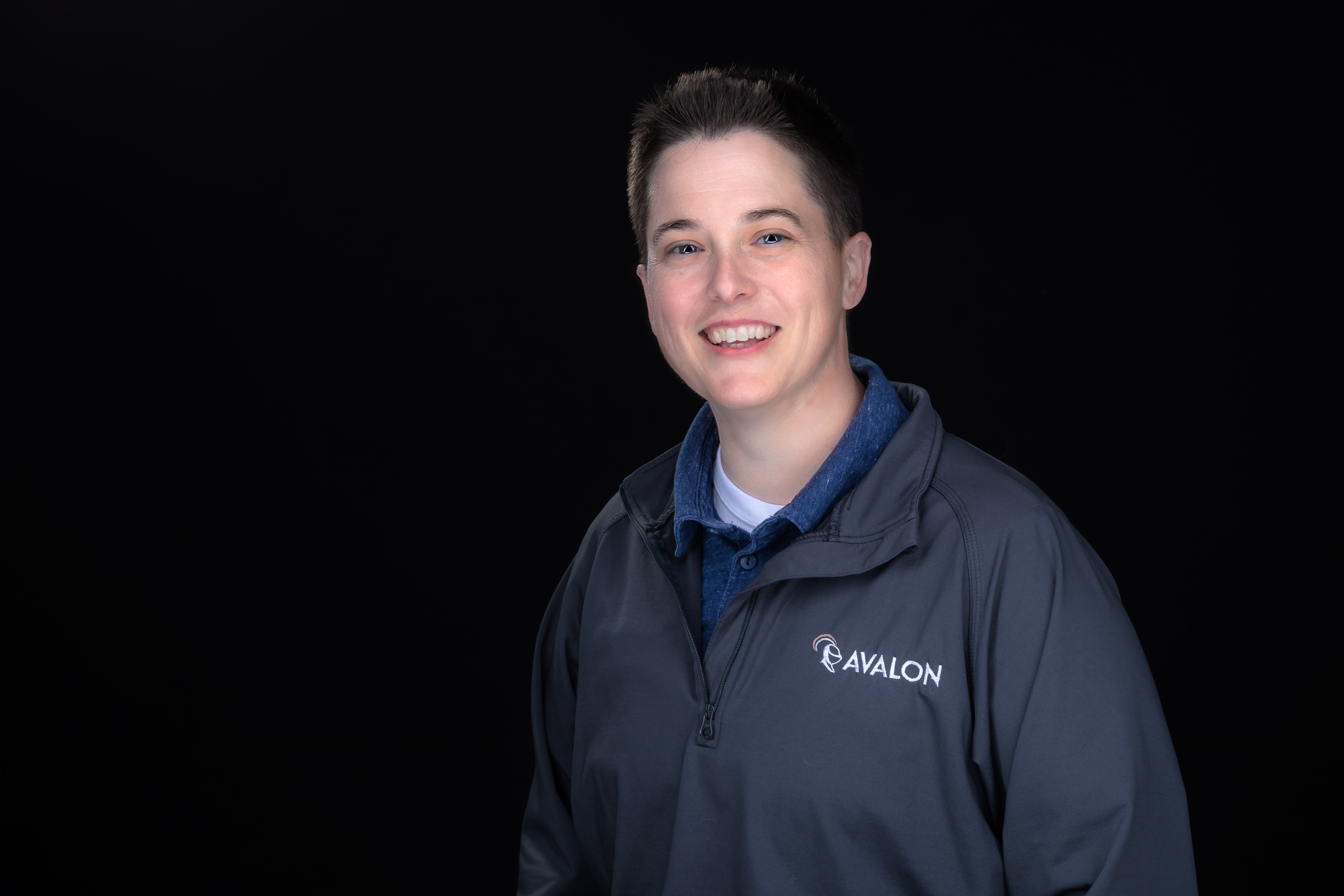 Tell us "your story." How did you end up at Avalon?
When I met my wife in 2005, she was working at Avalon in production. At some point, they were looking for a photographer to take an annual team photo. I did that for a few years in a row, so I was exposed to the culture and environment of the company through a few of the Great Huddles (biannual company-wide meetings) that I attended to take photos.
About mid-2017, I was feeling extremely burned out at my job and started thinking about what could be next. Over the years, I also used Avalon for various print projects and the company kept popping into my head as a potential landing spot. It must have been great timing because there was an opening for a second-shift production manager, which was – and still is – a perfect fit for me because I'm able to utilize my previous experience as a manager, and get back to my roots and use my college degree in graphic design.
What's your favorite thing about Avalon?
The culture/environment that is created through teamwork. It's nice to know that everyone has each other's back and no one is left out to dry.
What's your favorite thing about your position at Avalon?
Helping my team members become stronger and better at what they do. But above all else, watching a weakness of theirs eventually become something they are stronger at.
What is your proudest moment at Avalon?
Receiving the Operations Team Member of the Year award for the entire company this past July (2019).
What does a typical workday look like for you?
HA! There's no such thing as typical in production, outside of jobs coming in and needing to be taken care.
What's your favorite workplace memory?
There was one night that the shelf was absolutely buried (with company projects) and as I was walking through production, I took a moment to just stop and look around at what the three production team members were doing. It was then that I realized just how hard EVERYONE was working to accomplish the tasks in front of them. None of us had really talked to each other in almost two hours because everyone was so focused. I guess it's another proud moment in some ways, but it ranks up there as a workplace memory because it exemplified the overall work that goes on day in, day out to get everything done.
What are you listening to right now (music/podcast/audio book)?
It can really vary depending on my mood. Lately it has been more podcasts than music, so here's a quick rundown of what I subscribe to:
The Bobby Bones Show – great comedy to add some joy to my day
BobbyCast – various artists in one-on-one interviews – the behind-the-scenes stuff you can learn is really interesting
The Dave Ramsey Show and/or The Rachel Cruze Show – helps keep me motivated and focused regarding my personal financial goals
What's a must-read blog or book that you've read recently and why?
From a personal standpoint, "The Total Money Makeover" by Dave Ramsey was a game changer in the way that I look at money and personal debt. But from a professional side, I recently unburied the book "Fish: A Proven Way to Boost Morale and Improve Results" by Stephen C. Lundin and read it in a matter of hours. Someone had gifted it to me almost 15 years ago and I never read it then, but wish I had! Both of those books are worth the time and fast, easy reads (sorry, no pictures).
What's your favorite motivational quote?
"Make 'impossible' your favorite word." – Jillian Michaels
If you could go anywhere on vacation, where would it be and why?
A cabin on a lake (wooded area would be a bonus).
If you were stuck on an island and could only bring three things, what would they be?
A survival knife (I have one that has a serrated blade, regular blade, flint, flashlight, and other tools attached), a hammock, and then I've really gotta say – my phone to try and help me get off the island!
What do you do for fun?
Running/Biking – I run races up to a half-marathon distance, participate in a 40-mile charity ride each year, and try to do an obstacle course race once a year. The races are the fun part…the training not so much. To try and keep me personally motivated, I typically choose races that benefit local charities and fundraise for them as well. Over the years, I've helped raised around $10,000 (and counting) for a couple specific organizations (The Rescue Mission and ACR Health).