Every once in a while, we like to show off one of our hardworking, detail-oriented problem solvers. Take a moment to see who's in the spotlight today!
Name: Ryan Galvin
Title: Storefront Administator, Central Services Team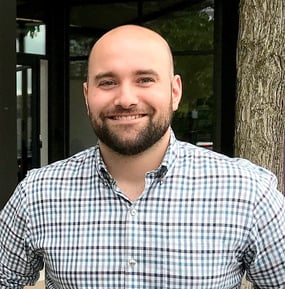 Start date: 10/24/16
Tell us "your story." How did you end up at Avalon?
I wanted to leave the job I had at a large corporation and was looking for a place where I was more than an employee number. One of my coworkers at the time put me in touch with Hilary Palumbo, the old Buffalo Managing Partner, and after a few conversations with her and learning more about Avalon, I applied for a customer service representative (CSR) opening.
What's your favorite thing about Avalon?
The team here is awesome! Everyone is easy to work with and my opinions/thoughts do not fall on deaf ears.
What's your favorite thing about your position at Avalon?
I manage the Planroom and it's cool to see what projects are going to be happening around Buffalo before they happen!
What is your proudest moment at Avalon?
Back when I was a CSR, a client found a mistake on their end of the project upon delivery. There was quite the panic at their office as they had a presentation in an hour, and I was able to offer a solution/manage the situation. Before I drove back to the office, I made sure production received new files and was able to print. When I got back production and I swapped out pages, rebound the books, and we still were able to meet the client as they were walking into their presentation. They won the project, and I've been able to walk by and in the building that was restored multiple times since.
What does a typical workday look like for you?
I post new projects/addenda for the Planroom and also manage the billing of these projects. I also manage our client storefront program, Pressero.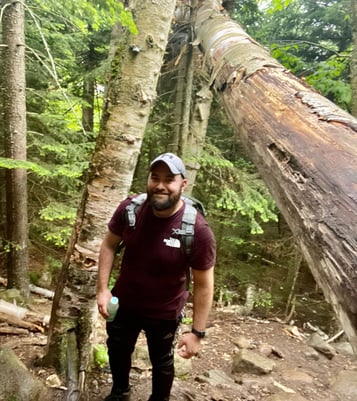 What's your favorite workplace memory?
Oreo Day was pretty intense — a lot of adults dealing with sugar highs.
What are you listening to right now (music/podcast/audio book)?
I've been listening to a lot of Gang of Youths and Wilco recently.
I pretty much always have a podcast on while I work. Some of my favorites are Stadio, The Press Box, The Big Picture, The Rewatchables, and The Jeselnik & Rosenthal Vanity Project.
What's a must-read blog or book that you've read recently and why?
I really enjoy everything on The Ringer (a sports and pop culture website).
What's your favorite motivational quote?
"Be yourself; everyone else is already taken." — Oscar Wilde
If you could go anywhere on vacation, where would it be and why?
I want to go to the UK/Ireland and attend a Liverpool match at Anfield and hike Scotland.
If you were stuck on an island and could only bring three things, what would they be?
Fishing pole, tent, and a nice multitool.
What do you do for fun?
Watch a lot of soccer, love hiking, and listen to a lot of music.