Every once in a while, we like to show off one of our hardworking, detail-oriented problem solvers. Take a moment to see who's in the spotlight today!
Name: Scott Rothschild
Title: Account Executive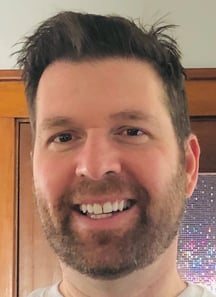 Start date: 03/16/20
Tell us "your story." How did you end up at Avalon?
I've been in the litigation support business for almost twenty years and have always had a lot of respect for the work and reputation that JP Midgley has built over the past two decades. I was very fortunate to reconnect with him in early 2020, which led to my joining Avalon a couple of months later.
What's your favorite thing about Avalon?
The wealth of talent that I'm surrounded by on a daily basis is incredible. Everyone within the organization is willing to help their teammates (as well as our terrific clients), and that results in a very positive working environment.
What's your favorite thing about your position at Avalon?
Business development is something that I continue to really enjoy, and it's never been more fun than it is now. The Avalon name comes with a lot of great client feedback across the various marketplaces, and we are constantly having conversations with new "prospects" who end up becoming part of our beloved customer base.
What is your proudest moment at Avalon?
When I was given the opportunity to take care of our Buffalo marketplace along with Rochester.
What does a typical workday look like for you?
I typically start my day with scheduling meetings across my territory, which is followed by a steady stream of appointments throughout the remainder of the day.
What's your favorite workplace memory?
Being able to visit with my fantastic colleagues and clients in person after being vaccinated!
What are you listening to right now (music/podcast/audio book)?
I really enjoy sports radio (550 or 1520 AM in Buffalo), classic rock, and "Card Talk" podcast!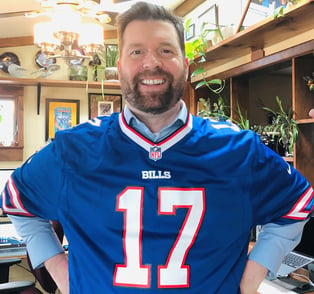 What's a must-read blog or book that you've read recently and why?
The Obstacle is the Way is an incredible book by Ryan Holiday, which teaches you the power of seeing opportunity in the midst of adversity.
What's your favorite motivational quote?
"I've missed more than 9,000 shots in my career. I've lost almost 300 games. Twenty-six times I've been trusted to take the winning shot and missed. I've failed over and over and over again in my life. And that is why I succeed." – Michael Jordan
If you could go anywhere on vacation, where would it be and why?
Bradenton, FL, is my favorite spot in the world. It's incredibly relaxing and the people are lovely.
If you were stuck on an island and could only bring three things, what would they be?
Water purification kit, survival knife (w/ flint), and waterproof tarp.
What do you do for fun?
Watch sports, collect and sell trading cards, and hang out with our girls.