Every once in a while, we like to show off one of our hardworking, detail-oriented problem solvers. Take a moment to see who's in the spotlight today!
Name: Sean McClendon
Title: Legal Technology Specialist
Start date: 8/1/16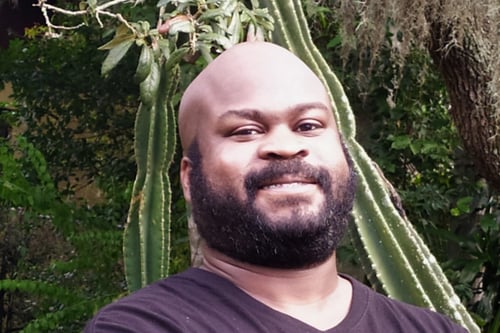 Tell us "your story." How did you end up at Avalon?
I worked for a company called Southeastern Document Services for about 11 years and Avalon purchased that company. It was a very smooth transition and ended up being one of the best things that could have ever happened for me.
What's your favorite thing about Avalon?
I would have to say the team that we have here. Everyone works extremely hard and pulls their own weight.
What's your favorite thing about your position at Avalon?
Working from home! It's really been a blessing to be able to do this. I know the country has a bit of division right now but, one thing we can all agree on is that traffic sucks!
What is your proudest moment at Avalon?
I can't really point to one single moment right now. It feels like we accomplish impossible tasks/deadlines just about every week in our department. Anytime a job goes out on time – and it's flawless – makes me proud.
What does a typical workday look like for you?
I'm the first one in for legal technology, so I'll usually check our job board to see what needs to be done and what order I should do them in. Once I have an idea of what needs to be done, I check anything that was processed overnight to make sure it didn't crash or have errors. From there, I simply work my way through the tasks at hand.
What's your favorite workplace memory?
Probably the day I was promoted to Legal Technology Specialist. I've learned a ton since then and I'm still learning new things almost every day.
What are you listening to right now (music/podcast/audio book)?
Well, it's football season and for the first time in 12 years my Tampa Bay Buccaneers actually look like a real football team. Any Buccaneer podcast that's available is in my playlist right. I'd say my favorite is the Ira Kaufman podcast.
What's a must-read blog or book that you've read recently and why?
We're taking this right back to football LOL! JoeBucsFan.com!
What's your favorite motivational quote?
"If I ever have to do a Parent-Teacher conference again your life is over." – My Mom (1996)
If you could go anywhere on vacation, where would it be and why?
Ocean Shores, WA. I love the water and going fishing. It's a tiny town that I found messing around in Google Earth one day. It just seems like a really cool place I'd like to check out one day.
If you were stuck on an island and could only bring three things, what would they be?
A fishing pole, fishing tackle, and some sunscreen!
What do you do for fun?
Lol, see questions 10 and 11. Fishing! It's even better when I can go and do it with family and friends.