Every once in a while, we like to show off one of our hardworking, detail-oriented problem solvers. Take a moment to see who's in the spotlight today!
Name: Shaun Lewis
Title: Production Manager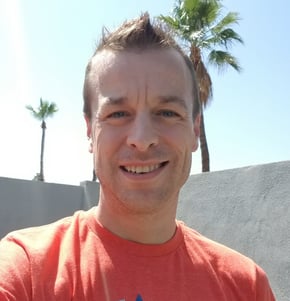 Start date: 07/23/18
Tell us "your story." How did you end up at Avalon?
I had a previous background in the litigation support industry as a legal videographer and trial presenter. I then worked for a competitor as a client rep and had a brief period in sales. I took a break from the industry and got into manufacturing. I didn't like it, so I looked up Avalon and applied. The rest is history…
What's your favorite thing about Avalon?
I truly feel appreciated and love the team effort this company has instilled in everyone.
What's your favorite thing about your position at Avalon?
It's the Wild West! Coming out to Phoenix and helping to grow something special with Jack, Justin, and Team Avalon is exciting!!!
What is your proudest moment at Avalon?
Providing the best service and attention to detail for our clients always made me proud. But the best moment for me was when I got promoted to production manager for the new Phoenix office!
What does a typical workday look like for you?
I just got into Phoenix on July 6 and the Avalon team is getting us all set up here and ready to roll soon. But for most of my career at Avalon, when I was a client service representative, I was on the road most of the day and handling clients out of the Cleveland area. I would also write up jobs, help with invoicing, lend a hand in production if they were busy, and run a couple of onsite projects.
What's your favorite workplace memory?
Our 2nd shift production manager, Rich, and I worked together on a lengthy onsite project out of multiple drugstore locations. So, we obviously had to joke around and break up the monotony of being stuck in close quarters working out of back stockrooms. One day I just dropped a line from Sling Blade in Karl's unique voice (must see the movie to get it, folks). We instantly started cracking up and the rest of the project we kept talking like Karl. Even to this day, that will always be our inside joke! Alright, then!!! French-fried taters!!!
What are you listening to right now (music/podcast/audio book)?
Music is my passion. I've played drums in bands most my life and sing. I also have a unique vinyl collection, about 900 records, mostly passed on to me from my parents. So long answer, but I have a wide range of music tastes: The Police, Peter Gabriel, Gotye, Genesis, too many to list…
What's a must-read blog or book that you've read recently and why?
Unfortunately, I've been too busy to read anything lately, but Autobiography of a Yogi is one of my favorites.
What's your favorite motivational quote?
"…Life is only a dream, and we are the imagination of ourselves."- Bill Hicks
If you could go anywhere on vacation, where would it be and why?
New Zealand. The landscapes, beaches, culture, and to be somewhere far across the world.
If you were stuck on an island and could only bring three things, what would they be?
Wilson, pocket watch, and shoes.
What do you do for fun?
See live music. I'm so excited concerts are starting back up! Watch a good movie or TV series, sing karaoke, play my drums, and golf.