Every once in a while, we like to show off one of our hardworking, detail-oriented problem solvers. Take a moment to see who's in the spotlight today!
Name: Sherri Maurer
1st Day at Avalon: 03/19/2012
Current Position: MOS SIte Manager
Tell us "your story." How did you end up at Avalon?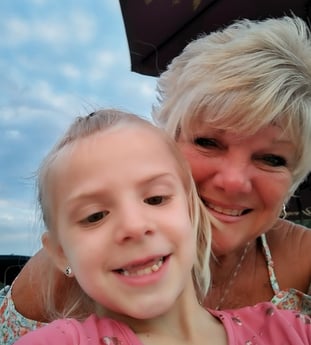 Well, it's a long story, but I'll try to make it short and sweet. I was working for my sister's court reporting firm for 20 years, when she asked me if I wouldn't mind helping her and her friend, Chris Haag (now, Avalon's CSO), start a new court reporting company, ProFile. So, with that she rented an office from ProFile, and I worked for both her firm and Chris's. Then, not only did Chris decide to close ProFile, but my sister also decided to retire and close her company too. Chris was so kind to keep me on and I worked the front desk for ProFile Document Services. Then came Avalon, and since I was no longer needed at the front desk, Chris offered me a position at the MOS site, Elk & Elk, where I have worked my way from document specialist up to site manager. And the rest is history!
What's your favorite thing about Avalon?
My favorite thing about Avalon is all the amazing people I have had a chance to meet and consider friends now.
What's your favorite thing about your position at Avalon?
My favorite thing about my position is the interaction with the client.
What is your proudest moment at Avalon?
Going from receptionist to Managed Office Services Site Manager.
What does a typical workday look like for you?
My typical day is anything but typical. I come in and start answering email and doing faxes, then help any of the clients who need assistance (i.e., copy, scan, print jobs, help with problem solving in any situation).
What's your favorite workplace memory?
A great memory was the first company summer bash I ever went to. It was at a yacht club. Rachel and I pulled into the parking lot and saw many employees in the parking lot. We were happy to think we were tailgating before the party, LOL, but nope it was the party in the parking lot/wooded area. It was the best company get-together ever!
What are you listening to right now (music/podcast/audio book)?
Garth Brooks Channel on Sirius XM.
What's a must-read blog or book that you've read recently and why?
My life is a bit crazy right now. If and when it slows down, I would love to read. 😊 I haven't been able to read in a while.
What's your favorite motivational quote?
"Don't wish for it. Work for it!" – Unknown
If you could go anywhere on vacation, where would it be and why?
I would go to anywhere near the ocean and beach. My favorite pastime is being in the sun.
If you were stuck on an island and could only bring three things, what would they be?
I would bring a lighter to start a fire (not that I would know how to start one, lol). Suntan lotion (can't be in the sun without tanning). Bluetooth radio. I plan on vacationing on this island! 😀
What do you do for fun?
For fun, I love to watch live bands on a patio with a cold adult beverage. I also love hanging out with my granddaughter; anytime with her is always fun.