Every once in a while, we like to show off one of our hardworking, detail-oriented problem solvers. Take a moment to see who's in the spotlight today!
Name: Virginia Horsford
Title: Pre-Press Operator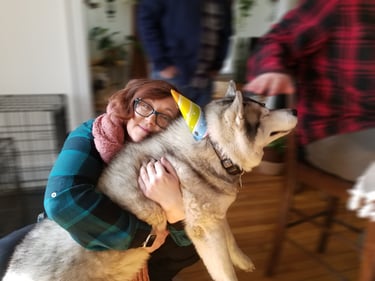 Start date: 04/30/2007
Tell us "your story." How did you end up at Avalon?
Scott Turner mentioned that he really enjoyed his job at Avalon. That got me interested and once I came in for an interview, I knew Avalon was going to be a great fit.
What's your favorite thing about Avalon?
The team atmosphere.
What's your favorite thing about your position at Avalon?
No two days are the same; the variety of work is great. Every day is different, and I really enjoy that.
What is your proudest moment at Avalon?
A recent proud moment was when Central Services Team pulled together during very a large mailing project with a tight turnaround. Everyone pulling together was a great feeling.
What does a typical workday look like for you?
A typical workday for me consists of working on Business Document Services and our Planroom jobs in Print Job Manager, working on NCOA [National Change of Address] mailing jobs, and learning new software.
What's your favorite workplace memory?
When we played volleyball.
What are you listening to right now (music/podcast/audio book)?
The music I listen to varies drastically, but I tend to listen the most to Social Distortion, Rage Against the Machine, A Perfect Circle, COLD, Stick Figure, Rebelution, and Michael Kiwanuka.
What's a must-read blog or book that you've read recently and why?
Pale Blue Dot, by Carl Sagan. I think it is important to read literature that puts things into perspective. It is a reminder of how precious life is.
What's your favorite motivational quote?
I rose, I roared, I will, I am. – "Rose" by A Perfect Circle
If you could go anywhere on vacation, where would it be and why?
I would go to Lauterbrunnen, Switzerland. It is the most beautiful place on Earth and Switzerland has amazing chocolate.
If you were stuck on an island and could only bring three things, what would they be?
Lol. I guess a large brim hat, something to play music, and lots of drinks.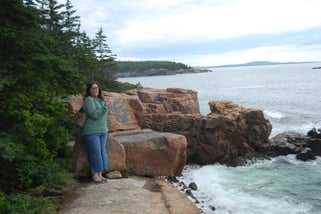 What do you do for fun?
I really enjoy hanging out with my family. We go to motocross and the Six Hours of the Glen, as well as hiking, biking, and camping. I just started running daily with my mom and believe it or not, it is fun. Hard, but fun. I just enjoy being around them.