With the brutal winter behind us, and warm summer weather upon us, it should come as no surprise that everyone wants to get outside. You begin to see parks and sidewalks fill with people, outdoor parties, kids swimming in the pools, and of course you see golf courses fill with golf enthusiasts.
Although golfing is a fun, relaxing outdoor sport, it is much more than that. Golfing is a great way to network, fundraise, and get out of the office of course! Various organizations we work with and support have recognized golfing as an outlet to do so and in turn have arranged annual golf outings to support their missions. "We are very proud as a company to be able to give back to the community. Avalon looks forward to supporting the efforts of these organizations for years to come," said JP Midgley, Avalon's Chief Executive Officer.
Cleveland Metropolitan Bar Association
This year the Cleveland Metropolitan Bar Association (CMBA) held their Annual Golf Outing on Monday, June 9th at the beautiful and prominent Shaker Heights Country Club In Cleveland, Ohio. The CMBA Golf Outing Committee assists in the planning, execution and the securing of sponsorships for this summertime tradition. The outing included lunch, 18-hole scramble and a post-round reception providing sponsors with a great opportunity to network and socialize with local attorneys and judges in a relaxed, fun-filled atmosphere. Avalon was proud to be a sponsor again this year, donating various event signs, banners, and hole sponsor signs.
The CMBA is a nonprofit organization made up of nearly 6,000 members with its reach being primarily in Cleveland and Cuyahoga County, making it the largest legal community in Ohio. The CMBA is the center for legal professionalism in these regions and its purpose is to promote the rule of law, sustain and improve the quality of and public test in the administration of justice and the legal profession, and enhance the Greater Cleveland through member, civic, and community service and leadership.
National Center for Missing and Exploited Children
On Thursday, June 12th, the National Center for Missing and Exploited Children (NCMEC) held their 4th Annual Chippin' In for the Kids golf event at the Glen Oaks Golf Course in East Amherst, New York to benefit the NCMEC's Buffalo office. The event included lunch, 18 holes of golf, $10,000 Hole in One Challenge, all followed by dinner and drinks. Avalon was more than happy to be a Hole Sponsor for the event and be a part of the outing.
NCMEC works to assist law enforcement and families to find missing children, and to reduce child sexual exploitation and prevent child victimization. Over the last 30 years, their national toll-free hotline has handled more than 3.9 million calls. Since that time the NCMEC has also circulated billions of photos of missing children, and their employees have assisted law enforcement in the recovery of more than 196,000 missing children.
Hilbert College
Hilbert College's 24th Annual Scholarship Golf Tournament will be held this Monday, June 23rd at the Orchard Park Country Club in Orchard Park, New York benefiting student scholarships. The tournament kicks-off with practice, lunch on the patio, shotgun start, and then closes out the day with dinner and cocktail reception. In addition, gift baskets are raffled and other prizes are awarded based on different areas of performance. Avalon is delighted to be a sponsor, printing postcards for the event, and we are enthused that had the opportunity to support Hilbert in their efforts. Avalon's CEO, JP Midgley, and Managing Partner, Hilary Palombo will be participating in the tournament.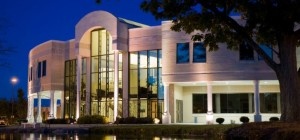 Hilbert College is a private four-year college that embraces its Catholic Franciscan heritage and values. Hilbert is home to nearly 1,100 students, all from diverse backgrounds. This career-focused institution is known to have one of the top criminal justice programs in the region and offers more than 50 minors and concentrations. At Hilbert, the importance of service to the community is strongly emphasized and is the basis of its foundation. The college is named after Mother Colette Hilbert, who, in 1897, established the Franciscan Sisters of St. Joseph, which became the college's founding congregation. In 1957, the community founded a teacher training college for its members, named as Hilbert College. The college's engaging, student-centered campus community offers numerous leadership, internship, and service learning opportunities from which students launch successful careers while making positive changes in their communities.
Legal Services for Elderly, Disabled, or Disadvantaged of WNY
This coming Monday, June 23rd, the Legal Services for Elderly, Disabled, or Disadvantaged of WNY (LSED) will hold their Annual Golf Tournament, in conjunction with the Bar Association of Erie County, at the Wanakah Country Club in Hamburg, New York. The golf tournament includes lunch, 18 holes of golf, dinner and cocktail hour after the tournament. Avalon is happy to be a Tee Sponsor again this year in support for their mission to improve the quality of life for elderly, disabled and low-income persons in Western New York. Avalon's Steven Patrick and Tim Garback, Account Executives, will be participating in the tournament.
The primary goal of the LSED of WNY is to use the legal system to assure that their clients may live independently and with dignity. The organization provides free civil legal services, primarily to individuals age sixty and over as defined by the federal Older Americans Act, but also to younger disabled and low-income individuals, as funding permits. Although Western New York is generally losing population, the percentage of seniors in our area will actually increase. It is estimated that by 2015 in Erie County there will be a 73.8% increase in the number of seniors age 85 and older. Furthermore, New York projects that 121,787 people with disabilities reside in the state. Funding for LSED's services will not keep pace with these demographics. Therefore, they must continue to rely on both private and foundation support to meet the demand of their services.