In 1957, Law Day was first envisioned by Charles Rhyne, the President of the American Bar Association, as a special day for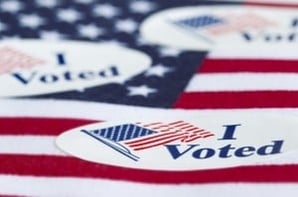 celebrating the U.S. legal system. For some time, Rhyne was President Eisenhower's legal counsel while Eisenhower was in office. Only a year later in 1958, President Eisenhower proclaimed May 1st to be Law Day to honor and celebrate the role of law in the foundation of the United States of America. During the proclamation, he said, "It is fitting that the American people should remember with pride and vigilantly guard the great heritage of liberty, justice and quality under law. It is our moral and civil obligation as free men and as Americans to preserve and strengthen that great heritage."
As our nation approaches the 50th anniversaries of the Civil Rights Act of 1964 and the Voting Rights Act of 1965, the focus of Law Day events this year will not only stress the importance of a citizen's right to vote, but will reflect on the challenges we have faced and still face in ensuring that all Americans have the opportunity to take part in our democracy. It has been a struggle to establish and protect voting rights throughout our Nation's history to say the least. Although we have made immense strides in protecting that right, it is still at risk today.
The American Bar Association has stood up and acted as the national sponsor of Law Day ever since its first observance. State, county and local bar associations have also taken the stand with the American Bar Association to show their support for Law Day through hosting events, luncheons, dinners and other programs on an annual basis.
We are proud to say that we are supporters of Law Day. Avalon had the opportunity to sponsor Law Day Luncheons hosted by both the Monroe County Bar Association and the Erie County Bar Association. The Monroe County Bar Association held their luncheon May 1st while the Erie County Bar Association held theirs on April 30th. We were able to support by donating the printing of event flyers, programs and presentation boards. Team members of Avalon were also fortunate enough to be present at these events and show Avalon's support of Law Day and our right to vote as citizens.
---
Download our free case study to learn how terabytes are no match for Avalon.