In most scenarios, determining how many pages are in a GB is almost impossible to do without a considerable amount of work. However, when exchanging and reviewing discovery documents, the number of documents and/or pages on a disc can have a huge impact on review strategy and overall costs for those tasks.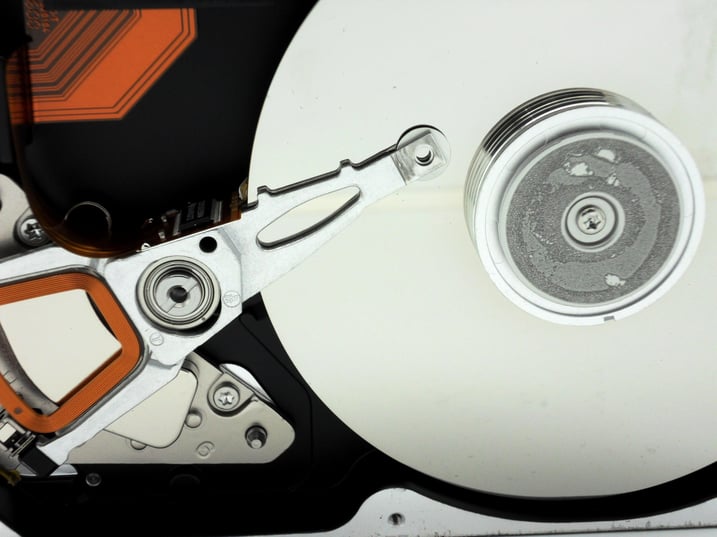 Any wise litigation support professional, when posed this question, should tell you "it depends." If they are being really helpful, they can then tell you just what it depends on. The simple answer is that it depends on the type of data. The more complex answer is that it depends on the type of data and how it was used. For example, if we simply said that a single email is about 3 pages, that might be a fair statement. However, what if the person who sent the email sent a significant volume of attachments? That single email may be 3 pages followed by another 3 to 10 pages of the attachment. See the issue here? To make it even more complex, the type of attachment can also provide a wide range of pages.
When we receive discs full of PDF documents, we are usually very easily able to answer the question of the number of pages. Tools exist to very quickly summarize the number of pages in a document due to the fact that the number of pages of information exists in the metadata of that document. Other file types, such as email or Microsoft Excel, Word, and PowerPoint, are not so easy to count. There are tools that provide a best guesstimate at the number of pages; however, we have found them to be very unreliable. At times, they've been off by as much as 100% or more. The most accurate method to determine page count is to do the actual work—either print it all out or process all of the data (which can be extremely difficult to do for the purpose of an estimate) and do so in a timely manner. All providers are in the same boat; there is no magic software to quickly and reliably answer this question, so beware of anyone who tells you differently.
Now that we have explained how difficult this is, we can at least share some common averages so that we don't leave you completely hanging. The following table shows published averages from Lexis Nexis, the provider of LAW, a commonly electronic discovery processing tool (this is one of the several tools we use at Avalon). Their full document can be found here: https://www.lexisnexis.com/applieddiscovery/lawlibrary/whitePapers/ADI_FS_PagesInAGigabyte.pdf
| | | |
| --- | --- | --- |
| Document Type | Pages per Document | Pages per GB |
| Word Processing | 9 | 64,872 |
| Email | 1.5 | 100,099 |
| Spreadsheet | 50 | 165,791 |
| Presentation | 14 | 17,552 |
| Image | 1.4 | 15,477 |
Probably more than you expected, right? To give you an idea of how much these numbers can vary, below is the same table with data that we processed over hundreds of cases for our clients. Note how different some of these are to the above averages.
| | | |
| --- | --- | --- |
| Document Type | Pages per Document | Pages per GB |
| Word Processing | 13.5 | 14,282 |
| Email | 6.2 | 27,616 |
| Spreadsheet | 190.5 | 307,461 |
| Presentation | 18.8 | 7702 |
| Image | 1.4 | 926 |
Sure, there may be a few cases that skew these numbers, but there will always be many factors that affect the answer to this question. It is almost impossible to accurately answer without digging in deep into the data.
So how many pages of paper do you have? It's anyone's guess! Hopefully this helps you understand how complex that question may be to answer. Use these guidelines to try to determine the answer, or let Avalon assist you. We have alternative review strategies and processes that can help reduce the volume of documents or speed up the review process digitally. Plus, we probably love paper more than you do.
Wanna have a little fun? Get in on our Guess the Number of Pages Contest! Closest guess wins a $50.00 Visa gift card!